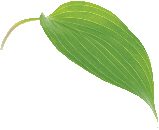 B
eautiful
P
eople
and
B
eautiful
E
vents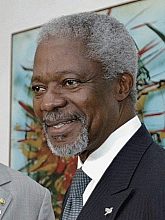 From Supreme Master Television News, Episode 88
Kofi Atta Annan was the seventh Secretary General of the United Nations. In 2001, he was awarded the Nobel Peace Prize jointly with the United Nations for their work for a better organized and more peaceful world. Kofi Atta Annan and his twin sister were born on the 8th of April in 1938 in Kumasi, Ghana. Kumasi is known as "The Garden City" due to the wide variety of plant life in the area. Kofi Atta Annan ♥♥♥♥♥♥ is fluent in 5 languages including English, French and three African languages. He made history by being the first black African to serve as Secretary General of the United Nations. He viewed the HIV/AIDS pandemic as one of his personal priorities, calling on a Global AIDS and Health Fund to increase support to developing countries that are trying to overcome the disease. Mr. Annan supported sending a United Nations peacekeeping mission to Darfur, Sudan and actively supported women's rights in Arab and Muslim countries. Most recently, once again making a call for peace to protect civilians, Mr. Annan demanded that the use of munitions not be used in populated areas.
Kofi Atta Annan supported the call to action for all nations to respond to global warming issues. He encouraged the positive momentum in Nepal and supported a peaceful resolution there to end 10 years of civil war. Mr. Annan also strongly urged human rights progress in Myanmar (Burma) along with democratic reform and national reconciliation.
In serving others, Kofi Atta Annan dedicated himself as Secretary General for the United Nations to support a vision that embraced security, development and human rights for all. Mr. Annan completed his second term in December, Golden Year 3 (2006); we would like to convey our best wishes to a distinguished gentleman of peace.