Special Reports
Three-Day Retreat in Paris
| | |
| --- | --- |
| | |
| | By Duisburg News Group, Germany |
This summer, nothing could have been more precious to us than being able to participate in a retreat with Master.
The "silent retreat" from Aug 22-24 took place in a tranquil and loving atmosphere in the suburbs of Paris. The love was not only reflected from people's hearts on their faces, but also in their every action. Even the retreat schedule was written on heart-shaped images.
Paris this August was hot and muggy. Then a sudden rain came pouring down and continued for two days and nights, making everything very cool and comfortable. We meditated day and night except for a few breaks for breakfast and dinner. One night while it was raining hard, we sat around our Master in a small and cozy room, watching movies of Her dogs and birds.
Master reminded us to live simply. The simpler our life, the freer we are. Master doesn't have much time so She eats very simply. If we can live this way, we have more time to do other beneficial work. 
Master also said when She looks around at the world, She realizes that we truly are heroic people. We must be very courageous and have such a strong will to be able to put down everything and turn 180 degrees to follow our chosen path. Therefore, She loves us and admires us very much. Letting go of wine, cigarettes, meat and our deep-rooted habits is not easy. Not only that, we are among the very few people who continue to pursue our ideal. We live a simple life, eat vegetarian, meditate, and quietly work to serve humanity.
One of the most notable events during the retreat was Master's videoconference with the Formosan press and readers upon the release of The Birds in My Life, a new book written by Master. Through this book, Master revealed to us many secrets about Her birds in particular and animals in general. Animals have the same kind of souls as humans, and they are created by God to befriend and help us, as said in the Bible. This is truly so if we can understand it.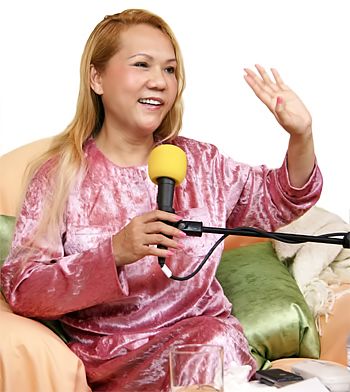 Master said when we take care and love a bird, a dog or any other animal unconditionally, we will develop the ability to communicate with them. Animals have higher telepathic skills than humans, but if we love and spend time with them, our own telepathy will develop gradually. Some birds such as swans can look back up to 5000 years into the past. They are very sensitive. They can see the past and the future. They know who is good and who is bad for us, and are willing to protect us.
When we show care to animals, they are very grateful to us and bring us many invisible, unimaginable benefits such as money, health, happiness, and help us in our business, etc., one step at a time. People often pray to God, or they pray to the angels to protect them, but they don't know that God has made many angels that are already around them. Yet these benevolent beings are killed and eaten out of ignorance, and then people blame it on God when sicknesses or disasters befall them.
This reminded us of a story Master told during a retreat in Formosa. There was a poor man who, through the act of sparing the life of a turtle, later married a beautiful wife and lived a happy and abundant life.
If only everyone understood this truth, then all could live happily through realizing that killing each other is totally unnecessary and meaningless. Why do we have to kill animals to eat, to survive, or to make money, when we can act differently by being more compassionate, thereby having a more peaceful and prosperous life with everyone benefiting? Lack and suffering are all due to our ignorance.
On another occasion, Master talked about the Noble Quality. This is our inborn quality, which can be gradually developed through noble deeds performed with sincerity that comes from the bottom of our heart. Then our Noble Quality can expand.
According to Master, people from India have the most of this quality, because of their faith in God. The Indians are mostly vegetarians. They believe in God in a natural way and trust that everyone has God nature, so they are very hospitable. Rich or poor, they enthusiastically receive guests to the best of their ability. Even in very poor villages where people don't even have enough water to drink, this hospitality still exists. It's because the people were born with this Noble Quality. We can't interpret Noble Quality based on outward actions or quantity of help, but on sincerity of effort.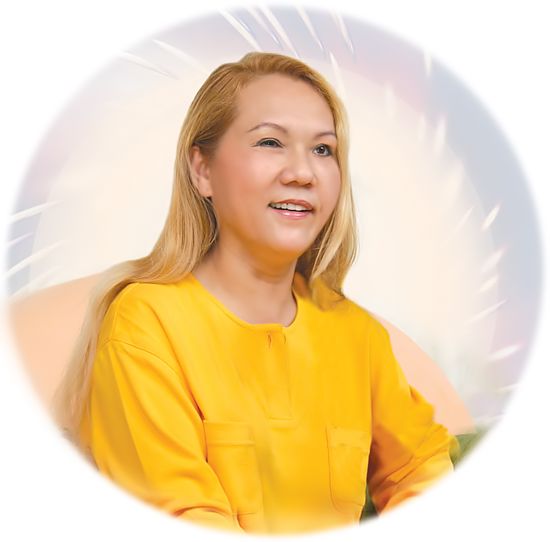 Master repeated several times that She very much appreciated the initiates who had overcome all difficulties and dangers to arrive at disaster areas bringing help and relief supplies to the victims. Even though She provided the money, without the unconditional love and sacrifice of these fellow practitioners, Her monetary gifts wouldn't have reached those in need. She said that although our help was not much compared to the work done by other relief teams, we always were the first group to arrive at the neediest moments. This is precious because according to a traditional Aulacese saying, "One piece of food while hungry equals a big box of food when full."
Master also told us stories about past Masters. She said that whatever a Master does, from writing poems and music to telling jokes, are all teachings. She also talked about the attitudes of the disciples toward their Master. People often believe that a Master has to be like this or look like that. Actually, a Master is a Master regardless of His or Her outward appearance. The Master is a soul from a very high realm coming here to help the world. Thus He or She has to be born into a very coarse and low level of consciousness, and also has to grow up like everyone else until realizing who He or She really is again.
Master also read to us stories of the peaceful, loving and simple life of the spiritual practitioners of times long ago. Before we left, Master especially sought out some good jokes to tell us, probably to fend off our tears. Though we know She is always with us, we all longed to see Her and couldn't help feeling sad when parting from Her.
We extend our appreciation to our fellow initiates in the Paris and other Centers for their non-stop work to prepare, clean, and cook for us, all with unconditional love and sacrifice. Most of all, we thank You, Master for giving us many precious teachings, and a holy retreat by Your side. We will never forget these beautiful moments of our life. May Your Divine light and love spread far and wide to every corner of the world.