| | | |
| --- | --- | --- |
| | Philippines | |
Helping Typhoon and Flood Victims in the Philippines
Compiled by Formosa Relief Teams (Originally in Chinese)
From September 2009 to January 2010, the Philippines endured several typhoons and storms, causing extensive casualties and property losses. In response to the desperate need of the people, Supreme Master Ching Hai lovingly contributed US$90,000 and instructed our Association relief teams in the Philippines and Formosa to go and render aid to the affected regions. The teams have since conducted the following six relief operations:
The First Relief Work
On September 26, Typhoon Ketsana devastated Manila, the capital city, and the adjacent provinces. After contacting the Pateros Social Welfare Bureau to find out the areas most in need, the team then purchased four batches of relief goods which they handed out to victims southeast of Manila, in four villages in Pateros Town, two villages in Taguig City, San Juan Village, several small ones in Cainta Town, and ten villages in Binan City.
The Second Relief Work
From October 13 to 15, for victims of typhoon Ketsana and Parma, our relief team purchased rice, oil, vinegar, soy sauce, detergent, etc., which they distributed, along with Master's love, to 5,200 households in San Isidro, Cabiao and San Leonardo in Nueva Ecija Province. On October 16, they gave some medical supplies and vitamin supplements to the Shepherd of the Hills Orphanage in San Antonio Town, bringing much joy to the children.
The Third Relief Work
On October 17, our team purchased rice as well as other relief items, and delivered them to 2,250 needy households in Rosales Town, Pangasinan Province. After learning that there were 6,500 more families in three administrative districts awaiting aid, they conducted another relief operation from October 20 to 22.
The Fourth Relief Work
Many Laguna Province cities and villages surrounding the largest lake in the Philippines underwent severe damage. Having assessed the situation on November 6, our relief team then handed out 5,200 portions of relief materials to four villages in Pila Town, seven villages in Victoria Town, and to the stricken families in Magdalena Town from November 8 to 10.
The Fifth Relief Work
On November 24, tropical depression Urduja brought severe floods to Northern Mindanao and the Visayas. Focusing on Cagayan de Oro City, the area with the most affected families, our relief team purchased rice, salt, sugar, vinegar, soap, etc., and distributed them to victims in three districts and six villages from December 9 to 11, bringing Master's love and much New Year's joy to the villagers. With the remaining 20,000 pesos, the team purchased some basic necessities for an orphanage that provided a place for them to pack the materials.
The Sixth Relief Work
Week long torrential rains caused a flood and landslide in Caraga, Mindanao, in the southern Philippines. On January 28, 2010, our relief team arrived at Butuan City in Mindanao and following a discussion with the City Planning and Development Office, they decided to offer relief goods to those living in the most affected San Francisco Street area. With help from government officials, the team readily purchased and packed the items, handing them out on February 1 to almost 3,000 needy households in seven villages.


---

Expenditures by Supreme Master Ching Hai for Typhoon
and Flood Relief Work in the Philippines
Description

Amount (in Peso)

Receipt

Food (rice, soy sauce, vegetable oil, vinegar, wheat flour, sugar, salt and biscuits)

3,907,303

P1

Cleaning supplies (laundry detergent, toothbrushes, toothpaste and soap)

268,909

P2

Miscellaneous (transportation and packing bags)

44,446

P3

Total:

Peso 4,220,658

(US$90,474,98)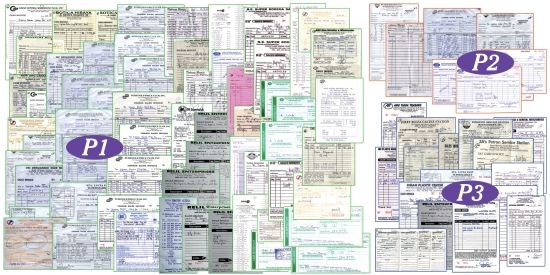 *Throughout the relief operation, the team members paid for their own transportation, food and accommodation.
To view the Humanitarian Relief Activities by the Supreme Master Ching Hai and Her International Association, please visit:
http://www.GodsDirectContact.org.tw/humanitarian
(The list can be sorted by year, country/region and type of events.)