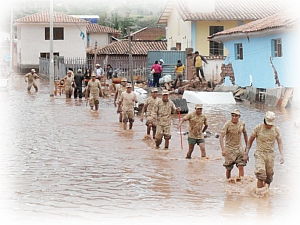 | | | |
| --- | --- | --- |
| | | |
Bringing Joy and Hope to the Mudslide Affected
By Peruvian Relief Team
(Originally in English)
Torrential rains in December 2009 triggered a mudslide in Ayacucho, the capital city of Huamanga Province, Peru, taking the lives of 9 people and injuring 28 others. At least 200 families were relocated to a nearby stadium. According to the Department of Civil Defense, about 500 affected by the calamity were in desperate need of help.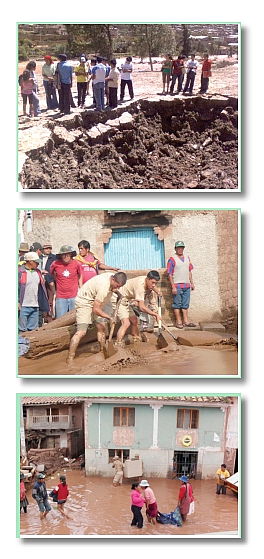 Supreme Master Ching Hai expressed Her deep sympathies and prayers, and offered US$15,000 to assist the relief operation. Our Association's Peruvian relief team traveled to the afflicked region in January and February 2010. There, they provided materials to build a kitchen unit in the shelter where the victims were staying, as well as distributed mineral water, non-perishable foods, nutritional supplements and warm blankets. Diapers, towels and balls were also bought for the young children. During the nine days the relief team were in Huamanga, they prepared two vegan meals daily for the 150 displaced persons staying at the shelter. In addition, they went to other communities where they helped 31 families, including the elderly and babies, who had been affected by this tragedy or lost their homes.
As our Association members informed people about the vegan solution for the betterment of their health and the planet, they found the mothers to be especially receptive. All relief recipients expressed their deep gratitude to Master, shedding tears of joy, applauding, and dancing.


Master's Timely Aid Brings Relief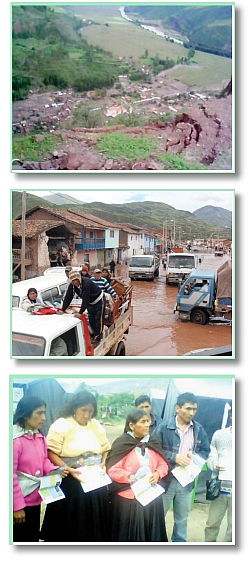 In early April, towns in the Ambo province of Peru's central Huánuco region were swept by torrential floods. In two of the hardest-hit communities alone, nearly 200 houses were destroyed, 60 people lost their lives or went missing, and more than 1,300 were rendered homeless. Local governments immediately provided some food, tents and healthcare.
Traveling to the flood-stricken Ambo province with Master's funds, our Peruvian Association members delivered drinking water and warm clothes to the victims. Monetary gifts were offered to the most destitute households, enabling them to purchase further essential items. More than 100 families received Master's loving aid.
May the Peruvian people quickly recover the regularity of their day-to-day lives as we work to ease such extreme weather events through our greater environmental care.

Expenditure by Supreme Master Ching Hai and Her International Association for Mudslide and Flood Relief Works in Peru
| | | |
| --- | --- | --- |
| Description | Amount (USD) | Receipt |
| Foods | 8,325 | A |
| Warm blankets, cooking utensils, personal hygiene ítems, medicine | 4,074 | B |
| Miscellaneous expenses (toys for children, etc.) | 2,197 | C |
| Travel expenses for the relief team | 1,744 | D |
| Total | USD16,340 | |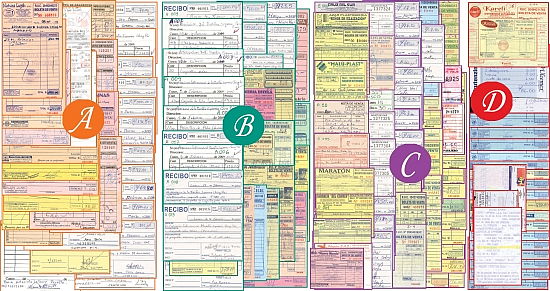 To view the Humanitarian Relief Activities by the Supreme Master Ching Hai and Her International Association, please visit:
http://www.GodsDirectContact.org.tw/humanitarian
(The list can be sorted by year, country/region and type of events.)