| | | |
| --- | --- | --- |
| | | |
| | |
| --- | --- |
| | Master's Aid Comes to Iranian Flood, Quake and Storm Affected People |
By Iran News Group (Originally in Iranian)
In September 2009, torrential rains caused severe flooding across Iran, with the most serious damage occurring in Razavi Khorasan Province, where many lives were lost. Our local Association members visited the bereaved, the elderly and the homeless to convey Master's love and to provide monetary assistance on Her behalf. The funds were gratefully accepted by the recipients, including many who had lost their loved ones.
On November 5, a 4.9 magnitude earthquake struck the southern province of Hormozgān, injuring nearly 700 people. Our relief team visited the areas that suffered the largest number of casualties, and found that although the people had adequate food, they needed to repair their homes. Hearing the news, Supreme Master Ching Hai immediately contributed US$15,000, which was quickly distributed to 43 needy families.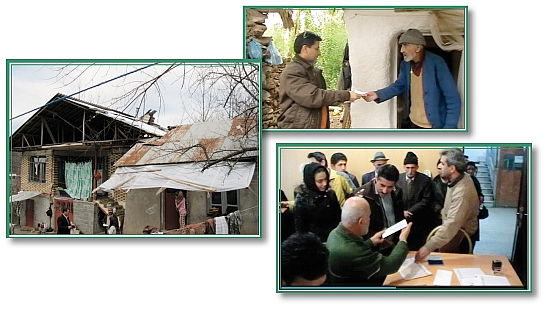 Then on January 12, 2010, following a severe storm, our relief team traveled to Ardebil Province in Northern Iran to provide aid. With the help of the Iranian Red Crescent Society, they visited 13 villages and distributed more cash contribution from Master to 180 families. News of the gifts and the people's gratitude reached a local TV station, which expressed deep appreciation to Supreme Master Ching Hai for Her generous help.
We pray that the Iranian disaster victims soon return to the safety and comfort of their own homes. May such calamities diminish as all people adopt the gentle, vegan diet to safeguard our animal co-inhabitants and the planet.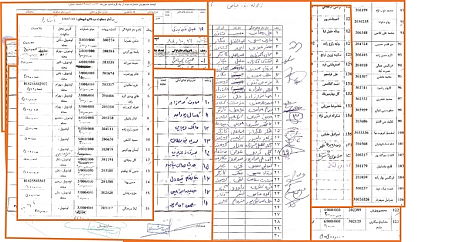 Receipts for US$28,000 aid to assist victims of disasters in Iran
To view the Humanitarian Relief Activities by the Supreme Master Ching Hai and Her International Association, please visit:
http://www.GodsDirectContact.org.tw/humanitarian
(The list can be sorted by year, country/region and type of events.)